Renting a property
London is a fast-moving market and properties are snapped up quickly, so we make it our mission to find you the right one, guide you through the tenancy process and take stress out of renting.
Local coverage
We have our core areas of south London covered, with properties on our books to suit a wide range of budgets and criteria. Most of us live locally too so if you're new to an area, we can give you the insider scoop.
Perfect match
Our smart, attentive agents will show you a selection of properties that match your requirements. When you find something you love, we move quickly, steering you through the offer process to secure a deal with the landlord.
Expert guidance
We provide thorough guidance at every stage, taking you through the referencing process, tenancy paperwork and making sure you know your responsibilities as a tenant. Take a look at our FAQs below for more information.
Property management
If you live in a property managed by us, we will look after you throughout your tenancy. All maintenance issues can be reported on our 24/7 online maintenance portal and we only ever use tradespeople we know and trust to take care of your home.
Your property search
We spend time getting to know you and what you're looking for in a property, so expect prompt and frequent communication from us while we work hard to find you the perfect match. Viewings will be arranged around you wherever possible, even if that means us working late.
Take a look at any property on our website and you'll see a range of map tools that calculate your journey time from the front door to any destination. Handy for planning your route to work... and how long you can hit the snooze button in the morning!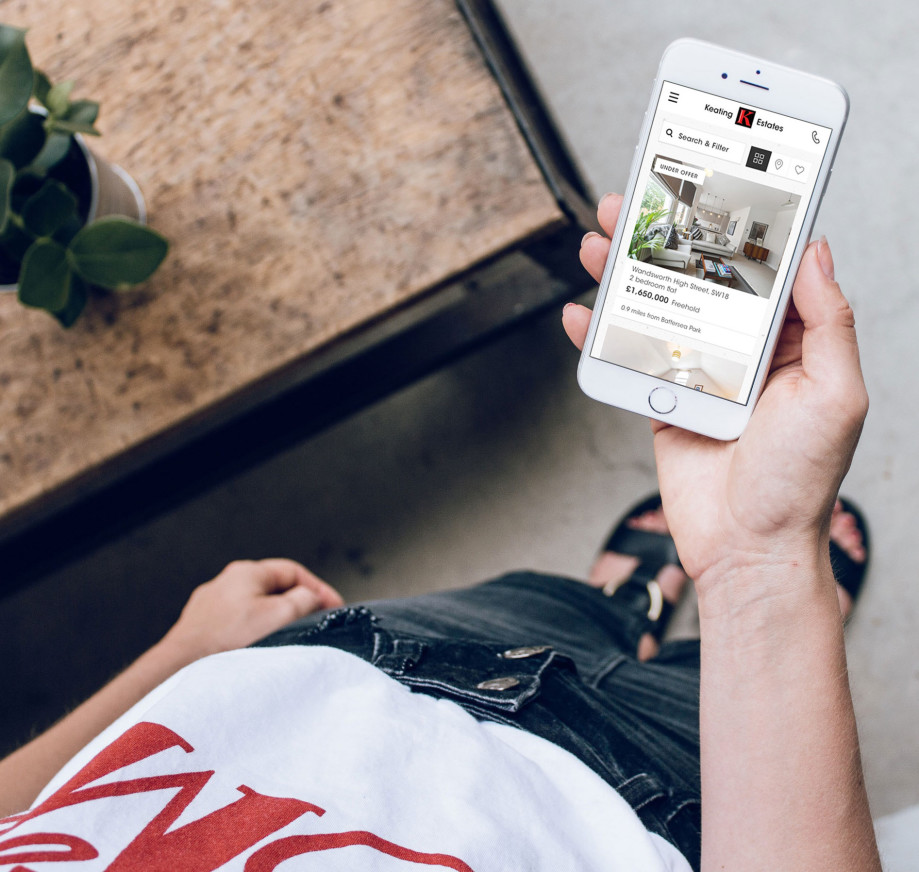 Tenant fees
In addition to paying rent for your property, you may also be required to make the following permitted payments:
For tenancies which started on or after 1st of June 2019
Before the tenancy starts
Holding deposit: 1 week's rent
and/or
Deposit: 5 weeks' rent or where the rent is more than £50,000 per annum, 6 weeks' rent
During the tenancy
Payments to other third parties: such as council tax, utilities or payments for communications services.
Default charges: such as payments for the replacement of lost keys or interest on overdue rent.
Tenancy transaction charges: such as requests to vary or assign the tenancy - £50 Incl VAT.
*Early termination - there will be a pro-rata charge for the early termination of an agreement (where the landlord agrees to end the tenancy at your request earlier than the contract allows) to cover the landlord's reasonable costs to re-let the property, which will be based on the cost incurred for the set up of the original tenancy. These charges can include administration and commission charges equivalent of the letting fee already paid by your landlord to us, from the date you wish to end the tenancy until the date you could contractually end the tenancy (calculated as a daily rate).
After the tenancy
Breaches of the tenancy or tenancy agreement: such as damages or default payments
For tenancies signed before the 1st of June 2019
Administration Fees
Renewal administration fee - £250 incl VAT
Early termination
*Early termination - there will be a pro-rata charge for the early termination of an agreement (where the landlord agrees to end the tenancy at your request earlier than the contract allows) to cover the landlord's reasonable costs to re-let the property, which will be based on the cost incurred for the set up of the original tenancy. These charges can include administration and commission charges equivalent of the letting and administration fee already paid by your landlord to us, from the date you wish to end the tenancy until the date you could contractually end the tenancy (calculated as a daily rate).
Check out costs - assuming normal configuration and furnished
Studio £80.00
1 bed £100.00
2 bed £115.00
3 Bed £135.00
4 bed £160.00
5 bed £180.00
Mid term inspection at tenant's request - £35.00 incl. VAT
*Early Termination - your landlord does not have to agree to allow you to be released from your tenancy by way of doing a name swap, or terminating the tenancy before the end of the contract date or earlier than a break clause would allow. If your landlord does agree to either a name swap or allows you to leave the tenancy early, his or her reasonable costs to facilitate your request to break the terms of the contract will be charged to you.
Frequently asked questions
Who do we call if we have a maintenance issue?
All maintenance issues for properties that Keating Estates manage must be reported to us via our online reporting system
If you're renting a property which is managed by the landlord, you should contact them using the details provided to you at the start of the tenancy. We can help if you're unsure.
What should I do if I smell gas?
You should always call the National Gas Emergency Number on 0800 111 999 straight away if you smell gas, followed by a call to our office so we can assist.
What costs can I expect to incur before and during my tenancy?
Please refer to our tenant fees section above for details of the costs you can expect to pay as part of your tenancy.
Does it matter whether the property is 'fully managed' or 'let only'?
If your chosen property is fully managed, then our in-house property managers will be your first point of contact for all maintenance and repair issues and we will act on behalf of the landlord.
If we do not manage the property, the landlord takes over the day to day management and may also hold and administer your deposit (they must still secure your deposit with an accredited deposit protection scheme). Most properties are fully managed and most of our let-only clients are well known to us. Your rights are protected either way.
What do you mean by furnished or unfurnished?
Each property is different but generally speaking, unfurnished means you can expect carpets, curtains and white goods only. Furnished often includes all the essential furnishings required to move in straight away, apart from minor kitchen equipment (cutlery, crockery, pots, pans, toaster, kettle etc.) and bedding. We will supply you with an inventory showing exactly what's included with each property.
What about pets?
Most landlords are not keen on allowing pets but if you raise the issue at the outset, we will gladly approach the landlord on your behalf.
What references will you ask for?
Upon the landlord's instruction, all references are conducted by a third party, independent referencing agency. Things they will check include, but may not be limited to, the following:
Your ability to pay the rent – employment status or if self-employed, proof of income
Your rental history
Your credit status
Your right to live and work in the UK
Your personal details for the purposes of fraud and money laundering checks
On some occasions, landlords may wish to conduct their own referencing. On these occasions we will put you in direct contact with the landlord for them to follow their own procedures.
When might I need a guarantor?
Your ability to pay the rent will be assessed through referencing, as explained above. If it is considered by the referencing agency that your income is lower than that required for the rent in question, or if you are returning to study for example, we could ask for a guarantor to support your tenancy. This is a serious commitment, as the guarantor will be as responsible as the tenant(s) for all monies due and obligations agreed in the tenancy. Guarantors need to be earning sufficiently to cover both their own financial commitments as well as your rent, and we will reference them in the same way we would a tenant.
What is required to be a guarantor?
A guarantor would normally be required to be employed and a resident in the UK, with sufficient earnings to cover your rental commitment. The guarantor is responsible for paying any rent arrears if the tenant does not pay and could be liable for any damages costing more than the deposit. A guarantor normally needs to be referenced in the same way as the tenant.
Due to the level of financial commitment required, we normally find guarantors are family members rather than friends.
Why does my guarantor have to guarantee all tenants?
This is because the tenancy agreement makes all sharers in a tenancy joint and severally liable for all rents and liabilities, which means there is no individual 'share' of the rent. The guarantor has the same responsibility.
How binding is the tenancy agreement I enter into?
A tenancy agreement is a legally binding document. You will be committed to paying rent until the end of the agreed term and you could be liable to legal action if you break the terms of the agreement. If your circumstances should change for any reason during your tenancy, we will approach the landlord on your behalf and discuss the possible solutions, but you should always assume at the outset that you will be committed for the duration of the agreement.
How do I pay my rent?
Rent is paid in advance by standing order from your bank. This is a worry-free way of ensuring you never fall behind in your rental payments. Be sure to tell us if your circumstances change, for instance you change banks or your employment situation changes, as we can then help you to protect your tenancy. The last thing we want is for you to fall into arrears.
Why is the rent due date the same day each month as the move in date?
Each rental period runs for a calendar month, starting on the day the tenancy commences. The rent due date is therefore the same day each month, as the tenancy has to run for an agreed number of full rental months.
Do I need insurance?
Yes! You should consider taking out your own insurance against any damage you might accidentally cause to the landlord's contents, building, fixtures and fittings. It's all too easy to drop the iron on the carpet or spill red wine. The landlord covers the building and their own contents against perils such as fire, flood or theft, but not yours. We can provide you with information on contents insurance providers or you may choose your own insurance provider.
What happens to my security deposit?
Keating Estates is a member of Tenancy Deposit Solutions Limited (TDSL), trading as mydeposits. Where a landlord has instructed us to do so, we will protect a deposit by registering it with TDSL. For further information on TDSL visit www.mydeposits.co.uk. Please also refer to any relevant information we have provided directly to you, including clause 5 of your tenancy agreement.
Return of your deposit at the end of the tenancy
When your tenancy ends, please contact deposits@keatingestates.com. Where instructed by the landlord, a check-out will be conducted by a third party, independent inventory clerk on the last day of your tenancy. We advise that you are present for this or that you have a representative present if possible.
Once we receive the check-out report, we will compare it to the check-in report. We will then be able to work out if there are any dilapidations for which the landlord may seek compensation. Fair wear and tear is taken into consideration at all times. If there are any proposed deductions, the landlord will be consulted and we have to take their instructions.
A deposit returns letter is then sent to all tenants with a list of the proposed deductions. Once this has been agreed and signed by all tenants, it should be returned to us, along with your final bills in paper statement form showing that all of your accounts have been closed, with your forwarding address. When we receive both documents, your deposit can be released within 10 working days.
If we cannot come to any agreement regarding the proposed deductions, you will have 90 days from vacating the property in which to raise a dispute with the deposit company.
We follow the guidelines provided to us from mydeposits:
The Agent will advise the Tenant in writing within 10 working days of the tenant requesting the return of their deposit in writing of any proposed deductions from the Deposit for any sums due to the Landlord, including the Agent's reasonable fees and disbursements in accordance with the Tenant Fee Act 2019.
If there is no dispute the Agent will keep or repay the Deposit or the proportion of the Deposit according to the agreed deductions and the conditions of the Tenancy Agreement. Payment of the Deposit or any balance of it will be made within 10 working days of the Landlord and the Tenant agreeing the allocation of the Deposit. In the event that the Deposit is insufficient to pay all liabilities the remainder shall remain due and payable by the Tenant to the Landlord.
If the Tenant intends to dispute any of the proposed deductions from the Deposit then the Tenant must inform the Agent and TDSL that a dispute has arisen. The details of the Alternative Dispute Resolution Service provided under TDSL can be found at www.mydeposits.co.uk. The statutory rights of the Landlord and the Tenant to take legal action through the County Court remain unaffected.
Why is there an inventory, check in and check out?
An inventory is created by an independent inventory clerk on the day of move in. This clerk is not an employee or affiliated to your landlord in any way. The clerk goes through the property noting the condition, cleanliness and all items of furniture in the property. A report will be emailed to you after your move in date.
At the end of the tenancy you will be expected to return the property in the same cleanliness and condition (fair wear and tear excepted) according to the check in report. We advise that you are present for the check out, or that you have a representative present if possible, to minimise any future conflict regarding the contents of the report. If there is any dispute regarding the contents of the inventory, you will need to take it up with the inventory company within five days of them sending you their report, as per the paperwork you sign before moving in giving you this instruction.
As the inventory company is a third party, independent company, we cannot influence their report in any way which is why you have to respond to them directly with any comments you have on the report.
The basis for the protection or any deduction from your security deposit comes from these reports. These reports indicate to us the condition and standard of the property when you leave compared to when you moved in.
All keys must be given to the inventory clerk or back to Keating Estates during office hours on your move out date. The check out time will be confirmed with you prior to move out.
Who pays for the inventory, check in and check out?
The landlord will give their instructions as to whether or not they will provide an inventory and if so, this cost will be paid by them.
What happens when it's time to renew my contract?
A couple of months prior to your tenancy ending, you will receive a renewal questionnaire to confirm your future intentions for the property.
If you are renewing your tenancy, and when the agreement has been completed, we will be required to re-protect your deposit and amend dates, names, add any new tenants and alternative addresses etc. You will receive a letter or email from the deposit company advising that your deposit has been un-protected. Your deposit will be both un-protected and re-protected at the same time and you will receive a new certificate via email and post once we have administered the re-protection of the deposit.
If you wish to renew your tenancy, please write to renewals@keatingestates.com.
What are the costs involved in renewing my tenancy?
Other than continuing to pay the agreed rent every month, there are no other charges to renew your tenancy.
What if one of us needs to vacate and find a replacement tenant during the tenancy?
If circumstances change during your tenancy, we will approach the landlord on your behalf and discuss the possible solutions. However you should always assume at the outset that all tenants will be committed for the duration of the agreement. The landlord has no contractual or legal obligation to agree to any name changes on the tenancy. You are entering a contractually binding agreement and if you request to make any changes to this agreement, they may insist that the whole tenancy is terminated should one or more members of the household wish to leave, as all tenants are joint and severally liable. In this instance, you will be in breach of your agreement with the landlord and any damages will be recovered from the tenant by the landlord in accordance with the Tenant Fee Act 2019.
What do I need to do at the end of my tenancy?
Please refer to clause 6 and 8 in the tenancy agreement. When your tenancy is coming to an end, please send your notice to vacate, signed by all tenants, in writing to our office and also email it to renewals@keatingestates.com and management@keatingestates.com.
The tenancy agreement will stipulate the notice period which will need to be served. The notice period always runs from the next rent due date after the notice has been received.
Once you have served notice, a letter will be sent to you explaining what you'll need to do to prepare the property prior to you vacating and the check out appointment. It is important that you have everything ready for the check out appointment as once you have handed the keys back, you will no longer be able to access the property or carry out any further cleaning etc.
What our clients think
"Having initially put our property on the market with another agent, we changed to Keatings and the level of service was markedly better with immediate effect. From the first conversation on valuation with Tom to the final discussions about what furniture could be left for the buyer, the Brixton / H..."
Will Summerlin - 22 Feb 2020
"Keating Estates have always been great to arrange flat viewings with and David has made the offer process effortless - thank you!"
Isobel Fleming - 21 Feb 2020
"Maisonette sold in four days - fantastic service! We have both bought and sold through Keatings, both of which have been very great experiences. Out hope is that we have an agent like Keatings when we buy our next property."
Thomas Mills - 20 Feb 2020
"David was great in the process of helping us rent a beautiful flat. He was informative, quick and helped us negotiate for what we wanted. Completely trusted him throughout the process as he even managed to get us the property despite there being other offers from other agencies, the documents were s..."
Devon Monaghan - 18 Feb 2020
"Jade was excellent in coordinating both parties and helping us make this sale happen! As first time buyers we were quite lost and she helped us push through and chase the million things happening at once!"
Valeria Guerra - 13 Feb 2020
"I did some bits of admin over email with Lucia. She's great to work with :) Recommend her and the agency."
SQ - 11 Feb 2020
"Jack was efficient, friendly and very helpful during the whole process of renting a property. Would definitely recommend Jack to anyone looking to rent in south London."
Sam Deptford - 8 Feb 2020
"Both Sophie and Lucia have been so helpful throughout this renting process. Would definitely recommend using Keatings Estates if you are renting in this area"
Jemima Goss - 5 Feb 2020
"I'm very glad I asked Keating to sell my house. I had a bad experience with Purple Bricks who were ineffective, mostly unprofessional - and who left me in the lurch. I am hugely grateful to Sebastian who took over from them. Selling a house can be mega stressful and Sebastian was al..."
Pascale Gillet - 4 Feb 2020
"Hanna was incredibly helpful in assisting me with my contract and communicating with my landlord at a time I had massive personal issues. Very helpful and able to assist me immediately. I am very grateful for all her help."
Arti Mehta - 4 Feb 2020
"Jack has been extremely helpful and efficient in our flat search. We were needing to find a flat in the busy and popular Clapham area and Jack has given us the best chance of succeeding with setting up quick viewings and sending documents over to us very quickly. Cheers Jack Lucia has been..."
Roddy Mackenzie - 30 Jan 2020
"Grace and her team were the standard estate agents should hold themselves to. Very professional, organised, thorough and got a buyer in under 2 weeks. Got our flat sale to completion in a timely manner too. As stress free as I imagine a flat sale could be."
Daniel Gill - 24 Jan 2020
"Gemma was a pleasure to deal with from start to finish. She was really efficient, knowledgeable, easy to communicate with, and helped us move things forward really smoothly. Thanks for all your help, you've been a star!"
Nadine - 22 Jan 2020
"Grace and the team at Keatings have been a breath of fresh air amongst estate agents, truthful, professional, easy to get along with, get in touch with and facilitated a complete sale of our property within 2.5 months with Christmas in-between. We were recommended to use them by a friend and woul..."
Sophie Alexandra Jane Griffiths - 22 Jan 2020
"Lucia was very efficient and helpful! She was quick to respond and we had no issues getting our property. Would use again!"
Rosie Parr - 22 Jan 2020
"Sophie was incredibly efficient and helpful from the second we viewed the property to making an offer, making the whole process very easy."
Tristan Yves Baker - 22 Jan 2020
"What can I say apart from David is great to work with. He really helped me with renting a flat I fell in love with despite being out of the country. He answers all the annoying little questions I have and has been extremely supportive through the process of securing the flat. Thank you David!"
Sarah Qandeel - 21 Jan 2020
"David was extremely helpful and essential in helping us secure our dream home! He made the process as straightforward and rewarding as possible."
Adanna Obijuru - 16 Jan 2020
"David was super helpful, got our forms and paperwork through very quickly and is genuinely awesome. Very much recommended. Thanks."
Bradley Moss - 16 Jan 2020
"David was incredibly helpful when helping us let our property. He knew all of the information about the property and was very contactable in the days following our offer. We were able to phone David with questions about both the property and the referencing process."
Adam Shafiq - 15 Jan 2020
Contact
If you'd like help finding a property to rent or would like any advice on renting with us, just get in touch.